Meet Arian Ramos, DDS - Associate Dentist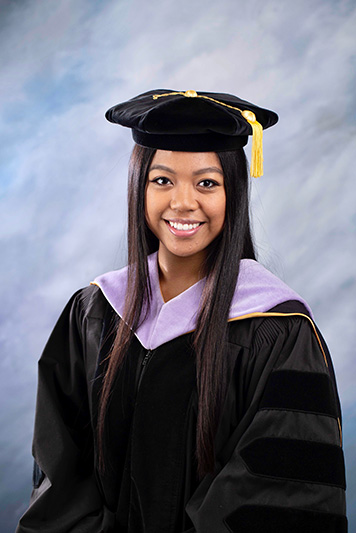 I graduated Magna Cum Laude from California Baptist University with a Bachelor of Science in Health Science. After receiving my Bachelor's Degree, I graduated from Loma Linda University School of Dentistry. I completed certification in Invisalign and a certification in implants by the Institute of Mega Implant.
I have been surrounded by dentistry for as long as I can remember. From shadowing my mom throughout the years in this office, I chose to make dentistry my career. After graduating from California Baptist University and going on to Loma Linda University School of Dentistry, I have joined Universal Dental Care and become colleagues with my mom, Dr. Marjorie Ramos. I am licensed in general dentistry and have been certified in implants through Institute of Mega Implant. I have a passion for making my patients comfortable and helping them through each dental procedure. Being able to help my patients achieve their oral health goals brings me great joy. If I am not in the office, I am usually hanging out with family or traveling.