Meet Marjorie Arcangel Ramos, DDS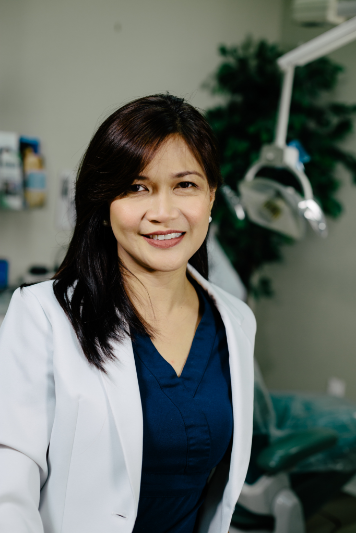 Dr. Marjorie A. Ramos immigrated to California as a young adult from the Philippines. Dr. Ramos dreamed of becoming a dentist and with the help of her family was able to graduate from the University of the East, School of Dentistry, Philippines in 1988. She started her career in Manila for two years before moving to California and becoming licensed in 1995.

Dr. Ramos now has certifications in implantology, orthodontics, laser, and cosmetic dentistry. She opened up her own practice, Universal Dental Care, in 1997. She believes in UDC because it is a practice devoted to helping and caring for the patients. Outside of UDC, she is a devoted wife and mother. She loves to host dinner for family and friends with her husband and cherishes all the time spent with them.